When most landlords think of buying to let, they think of finding a long-term tenant to try and keep on side. But with the the Government's reformed buy-to-let tax rules starting to come into effect, many landlords are wondering whether they'd be better off targeting short-term renters through a home-sharing platform like Airbnb, especially if they live in a tourist hotspot like London.
The number of Airbnb listings in the capital has quadrupled since 2015 - as of October 2018 there were just over 74,000, according to comparison site Finder, many of which were previously long-term lets.

So why are landlords turning to Airbnb?
Well, for starters, it's super easy to use: you simply list your property free of charge and the company takes just 3 per cent commission from you per booking as a service fee. Short-term lets (usually no longer than a month) tend to demand much higher rates and you're free to change your pricing whenever you wish - though do check out local prices first (including hotels!) to make sure you're staying competitive 😎.

One major benefit involves tax. Traditional landlords are slowly losing their tax relief benefits, forcing them to pay more income tax, but if you let through Airbnb, you can earn £7,500 a year tax-free thanks to the government's Rent a Room relief scheme.
Note, however, that this only applies if the property is your main home, and be warned that there's talk of it being scrapped in a bid to increase the supply of affordable long-term rentals.

Does short-term letting have any cons?
Plenty, unfortunately! There's tough - and rising - competition. The onus is on you to make your property attractive to online browsers (think high quality photos and clear, engaging and informative copy that'll help you earn those all-important five-star reviews!) and there's a big risk of imminent over-saturation of the short-term rental market, especially in London.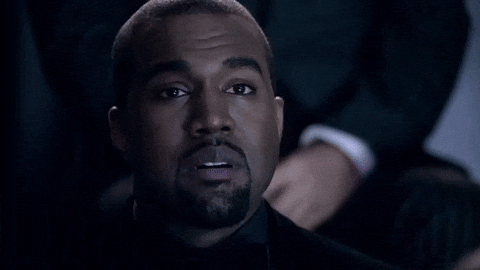 High turnover means there'll be much more management and admin to get a handle on, as well as being expected to meet - or at least communicate with! - many different people, pretty much all the time. Some landlords love this, but if you're more of an introvert by nature, it may get tiring quickly 😴. There are property management companies that can help clean the sheets and hand over keys, but they'll obviously take a bite out of your income.
Short-term tenants are less likely to care about looking after your property, since they're only paying it a flying visit, a concern that your neighbours are likely to share. Chances are you've heard at least one horror story about Airbnb users ignoring the homeowner's rules and throwing a raucous party, leaving their newly-decorated pad in tatters before making a hasty getaway.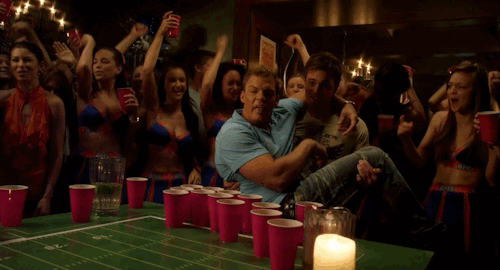 Getting an adequate home insurance policy in place is paramount, but you may find it tricky to find one due to the higher risk of damage and theft - and if you do you can expect your premiums to rise! The 'host guarantee' offered by Airbnb is extremely limited, with everything from cash and jewellery to artwork, pets and damage to common areas exempt.
Income isn't always steady, either, meaning cash flow is trickier to manage. In London, the average Airbnb is occupied for just 11 per cent of the year, with the average 'entire place' listing costing £152 a night. That'd give you an annual income of around £6,100 - not too shabby if you're merely looking to earn a bit extra bob letting out your home while you're on holiday, but pretty dire if you're buying a property for the purpose of renting it out 😬.
Crucially - and this is a big red flag - even if your home is in high demand on Airbnb, you can only legally short-term let the 'entire place' for 90 nights per calendar year. This new law recently came into action to tackle the problem of dwindling long-term let supply in London - other UK cities are currently exempt.
There are ways to get around it, involving applying for planning permission for a 'change of use' or switching between different platforms, but it's a bit of a faff. Expect Airbnb to block out your calendar automatically once you reach your quota. It's not looking quite so tempting as a long-term strategy now, is it?!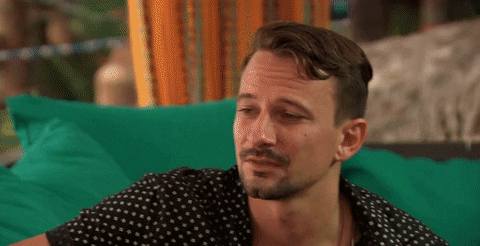 But why should I go down the traditional route?
Traditional long-term rents, let on the private rental market, offer a lot more financial stability. The landlord typically rents out their property for at least six months (note that most buy-to-let mortgage lenders demand this!), with tenants regularly paying a fixed amount of rent, as laid out clearly in a tenancy agreement, along with your respective rights and responsibilities.
However, you can't raise the rent midway through the contract (soz!) and you'll be dealing with the same tenants for a long time: great if they're responsible and pay on time, not so great if they don't!
Fortunately, letting agencies are on hand to help keep your property occupied, collect the rent, act as a mediator and generally do all the boring property management stuff for you - or as much as you want them to, anyway. This is a big pro if you want to minimise time spent dealing with tenants directly. Movebubble helps you choose a letting agent by comparing their renter ratings, response times and more, leaving you in the best hands possible! 😉
Can I try both?
If you're still umming and ahhing between short-term and long-term letting, why not mix and match? There's nothing to stop you trying out both options.
Pop your property onto Airbnb to take advantage of the highest short-term earnings where you live (e.g. during the tennis if you live in Wimbledon and over summer if you're by the seaside!), before locking a tenant into a three or six-month contract once business starts quietening down.
It's your home, so make renting it out work for you!